Patented Technology
Using tap water, the FogScreen® emits ultrasonic waves to create a "virtual" projection screen that appears to float in air.
Fully Customisable
Rear-project your logo, message or artwork into dry fog.
Fire Alarm Proof
No waterworks here! The FogScreen® emits a fine mist which is detectable by human touch – not by building alarms.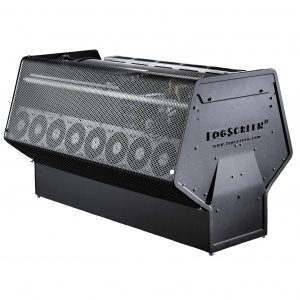 Interactive
FogScreen® can not only be seen but felt. It has significant applications in special interest locations, events and launches. See your guests try and "catch" the mist.
Indoor Installation
A low draft ensures a steady sheet of fog for maximum impact.
Social Media Ready
FogScreen® delivers that unique wow factor. Your guests will want to stop, snap and share.
FogScreen® Brings Your Event To Life!
Our units deliver an unforgettable experience and are best suited for settings such as Museums, Cinemas, Nightclubs, Casinos, Shopping Malls, Fashion Shows, Trade Fairs, Corporate Events, Product Launches, Weddings, and any other special event.
FogScreen® is guaranteed to create a much talked-about showstopper! No two events are the same and our FogScreen® units store regular tap water in its reserve, with the capacity to run unmonitored all night or for 4-6 hours. Best of all, it is so dry you can stand in it, touch it or even walk right through it.
"John and his team were an pleasure to work with – they were highly responsive and helpful leading up to the event, efficient at setting up on the day, and genuinely cared about making the FogScreen® look as stunning as possible, all the way down to the little details. The result was a visually amazing entrance way which event guests marvelled at.
I would happily recommend FogScreen® Australia to anyone looking to wow guests at their next event."
"John was an absolute pleasure to deal with both in the lead up to and during the event! The FogScreen® looked amazing and was a standout feature for both our client and their guests. We were so happy with the result."
"When looking for a wow-factor for one of our special corporate clients, we couldn't look any further than FogScreen®. Not only was the hire of the device very reasonably priced, but the entire process was made incredibly easy by the friendly staff at FogScreen®. The screen with our client's logo on it was the first thing that the guests saw at our event, and it really set the scene, transporting our guests into another world. It was great for brand-recognition and it was one of the standout features at our event. We couldn't have been happier with the end result!"